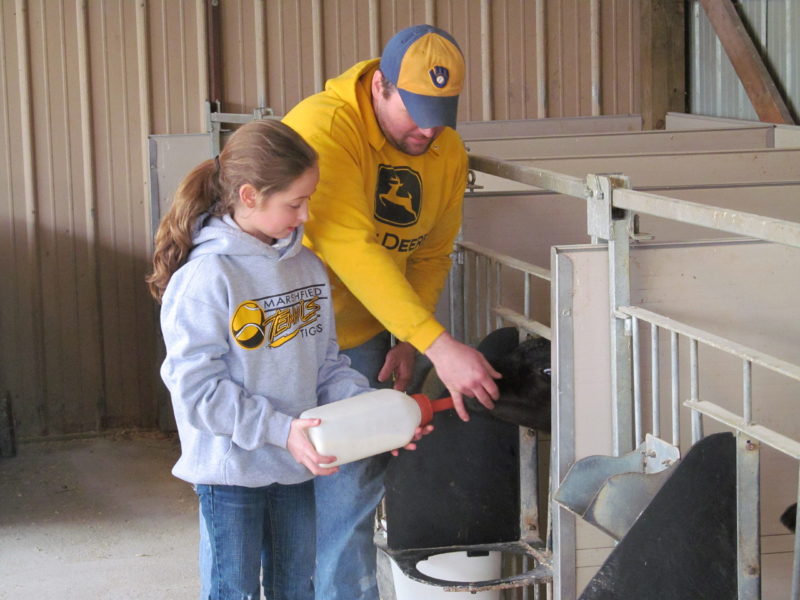 Supervision
Adult supervision is careful, directed attention provided to a child or teenager doing farm work. The amount of supervision depends on the age of the child/youth and the task being performed.
Levels of Supervision
Constant – an adult is always within sight, sound and reach of a youth
Intermittent – an adult is out of sight and sound for up to 15 minutes
Periodic – an adult observes the youth at least every 15-30 minutes
Key Points:
No task is too easy; youth must always be supervised by an adult.
All children under 10 years of age need constant supervision.
Recommended levels of supervision for youth over 10 years depends on the youth's age and the task.
Youth performing a new task should be constantly supervised until competent.
Adults should not perform farm work while supervising youth, unless demonstrating a task or training him/her.
Provide frequent rest periods and monitor youth for fatigue.
Monitor youth for good body mechanics and provide training as needed.
Adults should immediately correct youth's unsafe behaviors.